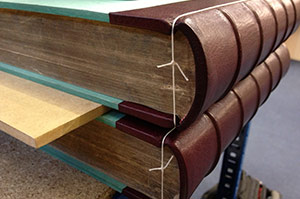 Attach your repair pictures to an email and send it to us for a fast on-line quote at chesterbookbinders@hotmail.co.uk
For any questions or if you have a special request such as super-quick delivery, please email chesterbookbinders@hotmail.co.uk or call to speak to our friendly, knowledgeable staff on 01244 547116.
The Bookbinders, Tregaron, Liverpool Rd, Buckley, Flintshire, CH7 3LN
Got a large file to send to us?
If your file is more than 20mb, you can send it to us via the file sharing system at www.file.com or post your work to us on a USB Memory stick.
Use our instant contact form
We guarantee that you will not find better quality at a better price in the UK.
At Chester Bookbinders all we do is bind and repair books and bind theses. We are dedicated to giving you the best service and the highest quality possible.